Medical Malpractice Attorneys in Austin
Understanding Medical Malpractice & Negligence
Doctors, nurses, hospitals, and other healthcare professionals and facilities have a duty to provide a reasonable standard of care to patients. When medical practitioners breach this duty, the consequences are typically very serious. Not only can victims suffer serious bodily injury, they often suffer the emotional distress that accompanies this violation of trust as well.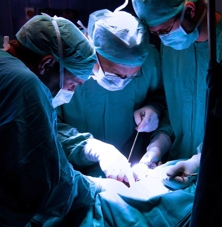 If you were injured as a result of medical malpractice or your loved one was killed due to medical negligence, you are entitled to take legal action. At Howry Breen & Herman, we have nearly 25 years of experience handling all types of complex medical malpractice claims. Our team utilizes an in-depth knowledge of the law, as well as extensive trial experience to aggressively advocate for you. We have handled thousands of cases and secured full and fair results for our clients.
Call (512) 430-4844 or fill out an online contact form to request a complimentary case evaluation with one of our medical malpractice attorneys in Austin.
Pursuing the Justice You Deserve from Medical Malpractice
Medical malpractice or negligence can occur in countless ways. In general, medical malpractice occurs any time a medical practitioner or facility acts negligently, and this negligence leads to injury.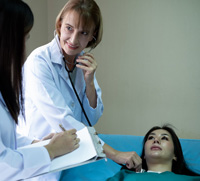 Some of the most common examples of medical malpractice include:
Failure to diagnose, misdiagnosis, and/or delayed diagnosis
Surgical errors, including surgery at the wrong site, leaving foreign objects in the body, etc.
Unnecessary surgery, including unnecessary C-sections
Medication errors, such as under/overdosing, pharmacy errors, and more
Anesthesia errors and/or negligent administration of anesthesia
Birth injuries, C-section injuries, and related errors
Premature discharge from a medical facility or inadequate follow-up care
Failure to order laboratory tests and/or misreading or ignoring test results
Failure to take a patient's history into account, including medication allergies
This list is not exhaustive; there are many other instances of medical negligence that can result in severe injury and/or death. If you believe you were harmed or your loved one was killed as a result of medical malpractice, reach out to an experienced medical malpractice lawyer in Austin as soon as possible.
How to File a Medical Malpractice Lawsuit in Texas
The state of Texas has a two-year statute of limitations on medical malpractice claims, as well as a 10-year statute of repose. In order to pursue a medical malpractice claim, therefore, you must take action within two years of the date of the injury or the date the injury was discovered. If you were injured as a result of medical negligence more than 10 years ago—even if you have only recently discovered the injury—you will likely not be able to take legal action. However, every situation is unique, and it is always to your benefit to speak with an attorney about your options.
In order to file a medical malpractice claim, you will have to prove the following:
A medical professional or facility violated the accepted standard of care
This violation led to your injuries or the death of your family member
The injuries/death would not have occurred had the negligence not occurred
You suffered considerable damages as a result of your injuries/your loved one's death
It is also important to note that Texas has a cap on non-economic damages or damages that cannot be measured in terms of a specific dollar amount, such as pain and suffering, emotional distress, etc.
Discuss Your Options with Our Team Today
Our firm can help you navigate the complex process of filing a medical malpractice claim. We understand just how devastating it is to find that your trust in a doctor or hospital has been violated. This, coupled with the need for more medical treatment and the financial consequences of having to take time off work to obtain this treatment can be overwhelming. By placing our dedicated and experienced team on your side, you can have the peace of mind of knowing our attorneys are fighting for you. We can handle every aspect of your case so that you can focus on healing.
With nearly 25 years in practice, our firm has successfully recovered full and fair compensation for our clients. We are not content to settle for the first, low offer from the liable party; instead, we are prepared to take your case to trial in order to recover the full and fair compensation you are owed. Throughout the process, we can act as your guide and advocate every step of the way.
Get in touch with our Austin medical malpractice lawyers today by calling (512) 430-4844. We also serve clients in Georgetown and the surrounding areas.