Sean Breen
Partner
Practice Areas:
Sean is a record-setting, experienced trial attorney that cares deeply about his clients and getting them the results they deserve. Sean has won Hall of Fame verdicts and recovered millions and millions of dollars in verdicts and settlements for his clients. He considers his clients family. Sean treats his clients like he wanted to be treated when he was a client. He fights every day to deliver not only the best results but also to deliver on the special trust and confidence his clients expect and deserve. Sean has been recognized multiple times for his service to clients through his record-setting verdicts and million dollar settlements, being included in places such as Best Lawyers in America® for Personal Injury, Product Liability, Commercial Litigation and Construction Litigation, Top 50 US Verdicts, Texas Verdicts Hall of Fame, Multi-Million Dollar Advocates Forum, National Top 100 Trial Lawyers, and Super Lawyers®.
Raised in the middle of seven brothers and sisters in Austin, Texas, Sean knew at an early age he wanted to be a trial attorney to help people. He wanted to make a difference in the lives of his clients and in other lives his clients could touch. Sean believes in the power of a jury. His verdicts demonstrate that jurors in his trials believe in that power too. With experience that includes well over a hundred jury trials, Sean has taken hard cases and relentlessly pursued them to record-setting verdicts that include the largest premises liability verdict in Texas at the time and the largest injury verdict in the history of the Western District of Texas.
Sean demands that defendants pay his clients or the jury will. He routinely wins bigger settlements and verdicts than other attorneys. Sean gets million dollar settlements because sophisticated companies realize that their results at trial could be much worse. When one of his clients was rendered quadriplegic in a pool accident, the defendant refused to make any meaningful settlement offer so Sean tried the case to a jury and secured a verdict of 12.4 million dollars, which was the largest verdict of its type in Texas. It wildly exceeded the small offer before trial. Recently, when one of his clients was rendered a quadriplegic by a defective utility vehicle and the Fortune 500 Company refused to compensate her fairly, Sean tried the case and won a jury verdict of approximately 15.8 million dollars, the largest on record in the district. These and other successes have earned Sean the reputation among his peers as a leader in catastrophic personal injury litigation. As a result of his track record for obtaining exceptional value for his cases, other lawyers from around the world have called Sean to try their cases. On more than one occasion, Sean has been hired or recommended by the very people that defended a case he tried.
Knowing he wanted to be a trial attorney, Sean graduated from The University of Texas and attended one of the finest trial advocacy law schools in the nation, South Texas College of Law. As a member of the elite Advocacy Program there, Sean travelled all over the country competing with and beating the best students and law schools, winning multiple National Championships, a Texas State Championship, and winning numerous Best Speaker awards. Upon graduation, Sean was awarded The Dean's Service Award for Excellence in Advocacy, The Dean's Award for the Student Most Likely to Become an Outstanding Attorney, and the Outstanding Male Graduate Award. Sean is deeply grateful that the Advocacy Program at South Texas College of Law taught him how preparation and the relentless pursuit of victory delivers remarkable results in the courtroom.
After working for an appellate judge and then a few years as a defense attorney, Sean decided to devote his practice to serving the needs of people and businesses who had been hurt or damaged by others. He firmly believes that his trial experience on both sides of a case has given him a unique skill set that is directly related to his ability to secure award-winning jury verdicts and settlements for his clients. As a founder of Howry Breen & Herman, he has achieved successful seven- and eight-figure recoveries for his clients in areas involving trucking accidents, boating accidents, aviation accidents, vehicle accidents, bicycle accidents, brain injuries, spinal injuries, burn injuries, product liability, premises liability, pharmaceutical injuries, insurance disputes, and commercial and business disputes. Sean prides himself on his track record of helping clients achieve record success in many areas of the law. The common thread to all these successes is Sean's unique and outstanding ability to try just about any case to a jury and win. It was his calling.
Sean is very proud of the team at Howry Breen & Herman and the firm they built. The team shares the passion and desire to serve the client and make a difference for others. The entire team is talented and experienced and works together on the case. They take great pride in fighting for justice, protecting the client, and making a difference. Sean is also very proud of his wife of more than 25 years, Roslyn, and their four sons. The Breen family shares the common desire to make a difference for others and the entire family is active in community service.
Contact Howry Breen & Herman online or by phone at (512) 430-4844 to schedule a free consultation with one of our Austin-based attorneys today.
Education
J.D., South Texas College of Law, 1992
Bachelor of Arts, University of Texas, 1988
Awards
Top 50 Central/West Texas by Texas Super Lawyers, 2018
Texas Super Lawyers, 2004-2020
Member of Million and Multi-Million Dollar Advocates Forum® by The Top Trial Lawyers in America®, 2011
Top 50 Verdicts by TopVerdict.com, 2017
Best Lawyers® by U.S. News & World Report, 2020
Best Law Firm by U.S. News & World Report, 2020
AV Preeminent® Rating from Martindale-Hubbell® since 2001
Best Lawyers in America in Personal Injury Litigation (Plaintiffs and Defendants), Commercial Litigation and Construction Law by Best Lawyers®, 2009
Lawyer of the Year in Personal Injury Litigation - Plaintiffs by Best Lawyers®, 2020
Lawyer of the Year in Personal Injury Litigation - Defendants by Best Lawyers®, 2017
Elite Lawyer of the South by The National Law Journal, 2018
The National Trial Lawyers: Top 100 Civil Plaintiff, 2009 - 2020
The National Trial Lawyers: Top 10 Business Tort Trial Lawyers, 2016
America's Top 100 - Personal Injury Attorneys by America's Top 100 Attorneys®, 2019-2020
America's Top 100 - High Stakes Litigators by America's Top 100 Attorneys®, 2019-2020
America's Top 100 - Lifetime Achievement Award by America's Top 100 Attorneys®, 2017
7 Figure Litigators®, 8 Figure Litigators® by America's High-Stakes Litigators®, 2019
5th Annual Golden Advocate Award by DK Global, 2020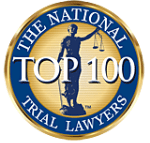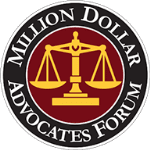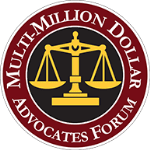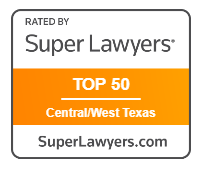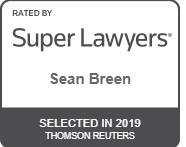 Professional Affiliations/Organizations
American Bar Association
Austin Bar Association
Austin Bar Foundation (Founding Fellow)
Texas Bar Foundation (Fellow)
Texas Young Lawyers Association
American Board of Trial Advocates
Community Organizations
Eagle Scouts
Texas Supreme Court Historical Society

Contact Sean:
Office: 512-439-4100
Mobile: 512-750-9826