Insurance Litigation Lawyers in Austin
Helping People Get Back on Their Feet after a Wrongfully Denied Claim or Natural Disaster
Insurance is meant to protect individuals and businesses in the event of a disaster or loss. Unfortunately, however, many insurance companies will deny rightful claims. Even if they don't reject your claim outright, they might offer a too-low settlement that doesn't even come close to covering your damages.
At Howry Breen & Herman, we protect individuals, homeowners, business owners, ranchers, and other people dealing with difficult insurance companies. We have helped our clients through some of the worst natural disasters in our area, including devastating wildfires, floods, and storms. Our Austin-based insurance litigation lawyers are experienced in helping our clients aggressively prosecute and resolve their claims so that they can start rebuilding their lives.
If you need help dealing with an insurance company or have had your just claim denied, contact us online or by phone at (512) 430-4844. We offer free initial case evaluations.
Types of Insurance Litigation We Handle
After a natural disaster, unexpected injury, or commercial loss, insured individuals typically turn to their insurance provider in an effort to recover sustained damages. Insurance companies have a duty to honor their policies and pay out rightful claims. However, it is often in the insurance company's best interest to avoid paying out the full amount—or any amount at all. At Howry Breen & Herman, we take on insurance companies that seek to wrongfully devalue or deny policyholders' claims.
Our Austin insurance litigation attorneys can assist you with:
Coverage Disputes: In such cases, the insurance company and the policyholder disagree about what is covered under the current policy. Often, insurance companies try to exploit ambiguous policy language to avoid paying rightful claims.
Bad Faith Insurance Claims: With bad faith claims, the policyholder argues that his or her insurance company has incorrectly or wrongfully estimated the amount of compensation he or she qualifies for. Insurance companies will often undervalue losses to avoid paying out the full amount a policyholder is owed.
This list is not exhaustive; our team can help you with any insurance dispute or litigation matter you may be facing. With nearly 25 years of jury trial experience and thousands of cases handled, we are equipped to take on even the toughest of cases.
Assisting All Types of Clients with Insurance Litigation
Unfortunately, natural disasters, like fires and floods, are relatively common here in Texas. At Howry Breen & Herman, we assist clients who have suffered devastating property loss and other damages after a natural disaster. We also help individuals dealing with difficult automobile insurers after a car or motorcycle accident, as well as business owners who have had their commercial insurance claim wrongfully denied.
Our insurance litigation lawyers have fought on behalf of:
Homeowners
Small businesses
Large corporations
Farmers
Ranchers
Churches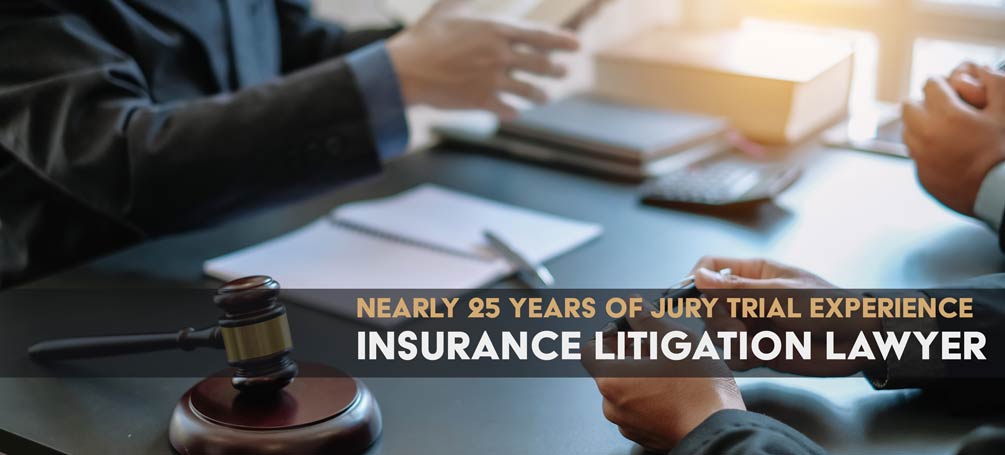 In every instance, our goal is simple: to help you recover the full and fair compensation you are owed. We rely on an aggressive approach to trial in order to help our clients achieve the best possible outcomes for their cases. We have even helped clients recover legal fees from liable insurance companies in some cases. Our team can handle every aspect of your case so that you can focus on moving forward with your life. We offer contingent fees, meaning you don't owe us anything unless/until we win your case.
Call (512) 430-4844 or fill out an online contact form to request a no-cost consultation today.