About Howry Breen & Herman
Austin Attorneys Serving Clients Nationwide Since 1995
At Howry Breen & Herman, we have a simple mission: to fight and win the biggest and best possible results for our clients through aggressive legal action. For nearly 25 years, we've deployed this strategy for individuals and businesses and have obtained full and fair settlements. Our experienced team of trial attorneys has successfully tried of cases across a wide range of practice areas, including personal injury, commercial litigation, product liability, construction litigation, and more. We have extensive courtroom experience and our Austin attorneys are not afraid to take your case to trial if necessary. Clients come to us for help because they want experienced, aggressive, fearless trial attorneys who will go to court if needed to secure full and fair compensation for real and serious injuries.
If you have been injured in an accident or your business has been harmed by a wrongdoer contact our firm today at (512) 430-4844 for a free consultation.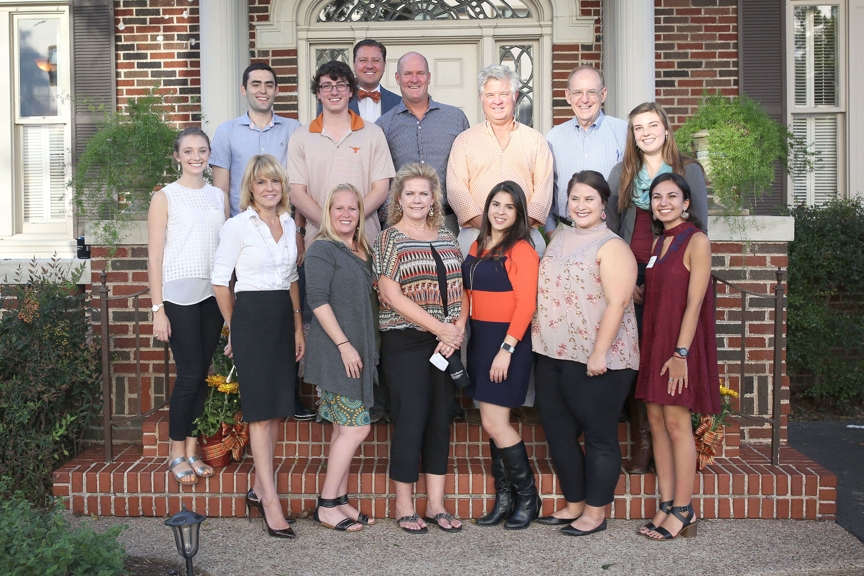 Howry Breen & Herman Attorneys and Staff
Why Choose Us?
The answer is simple – clients choose us because they want real trial attorneys with proven courtroom experience. Our aggressive, smart, and compassionate attorneys are focused on winning a full and fair recovery for the client. We care and we don't quit. Every client and case is important. We make a difference for our clients and help them make a difference for others. We work and prepare every case as if we are going to win it at trial. Defendants and wrongdoers know that and they know if they don't pay our clients full and fair compensation, a jury will. We fight for our clients like we fight for family. We aren't scared of big corporations or defendants. They don't outwork us, outsmart us or outlast us. They pay us. Our wide-ranging trial experience makes us uniquely equipped to handle the legal needs of all types of clients, always with one goal in mind: aggressively prosecuting the case and seeking full success and recovery for our clients. We have helped everyone from injured individuals to small business owners to Fortune 500 companies. We are committed to using our track record and experience to help you secure the best possible outcome for your case.
At Howry Breen & Herman, we offer:
Extensive jury trial experience
Cutting-edge trial science
Access to invaluable resources
Personalized legal services
An aggressive approach to trial
A proven track record of results
Our firm tries cases. Our proven experience sets us apart from other lawyers. Our aggressive and dedicated approach has won us the recognition of our peers in Texas and throughout the United States. Our three founders, Randy Howry, Sean Breen and Tim Herman have been selected for inclusion in the Texas Super Lawyers®, by Thomson Reuters list for over ten years running (2003-2020). We have also been recognized by the Austin Business Journal annual Best of the Bar edition in 2012 and Sean Breen has received recognition in The Best Lawyers in America© since 2007 in the practice areas of Commercial Litigation and Personal injury Litigation and Construction Law (by BL Rankings, LLC d/b/a Best Lawyers and Co., LLC). Randy Howry has received recognition in the Best Lawyers in America® for Bet the Company Litigation (since 2009), Construction Litigation (since 2019), Litigation - Real Estate (2012, 2018, 2022 and 2023) and in Litigation - Trusts and Estates (since 2020). He has also been named "Lawyer of the Year" by Best Lawyers® for numerous practice areas throughout the years.
Committed to Our Clients
Though we are proud to have earned recognition from prestigious organizations and national publications, our primary focus is our clients. No matter the situation you are in, we understand that the legal process can be complex and overwhelming. Our Austin attorneys are here to provide you with the honest counsel, compassionate guidance, and aggressive representation you need. We serve clients throughout the area, including in Austin, Georgetown, and beyond.
Call (512) 430-4844 or fill out an online contact form to request a complimentary case evaluation.