Attorneys Breen & Lavorato Secure One of California's Top 100 Settlements for 2019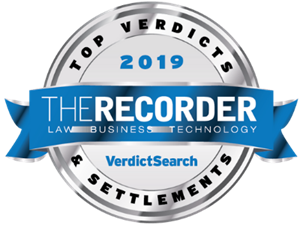 Attorney Sean Breen and Attorney Chris Lavorato of Howry, Breen & Herman, LLP in Austin, Texas worked with Lavorato's prior partner from California, Ara Jabagchourian in a complex motorcycle accident case last year. Not only did this case end victoriously for the client, but it also included a settlement that placed in California's Top 100 Settlements for 2019, as tracked by The Recorder and VerdictSearch. Ultimately, the case settled for the full policy limits of $1,250,000, with $744,785.54 being awarded to the client after costs of $5,214.47 and attorney fees of $500,000.
The client was struck by a motorist while traveling along the Pacific Coast Highway in Sunset Beach, California. He suffered multiple serious injuries, including a broken leg, wrist, nose, and fractured vertebrae at C7. The extent of his injuries made permanent disability or debilitation extremely likely.
Both economic and non-economic losses were sought through the injury claim. The hotly contested liability in this case made it a challenge from the beginning, with the defendant trying to blame the motorcyclist for the crash however they could. While aggressively prosecuting the case in discovery, the $1,250,000 settlement was reached, benefitting all parties by avoiding protracted litigation.
Congratulations to all counselors who worked on this case and helped secure such a tremendous outcome. We also want to send sincere thanks to Attorney Jabagchourian for all the amazing work on this case. Our team could not have done it without you!
You can learn more about Howry, Breen & Herman, LLP and the work we do for clients in need by browsing our case results, reading honest client testimonials, or by contacting us directly at (512) 430-4844.
Posted By
Howry, Breen & Herman, LLP
Categories: