How to Prepare a Texas Winter Storm Insurance Claim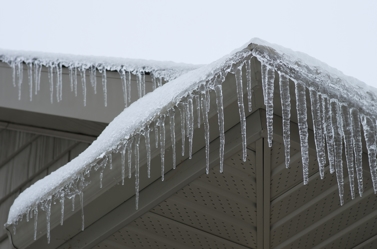 Texas has been ravaged by a catastrophic winter storm that sent temperatures below freezing and led to massive power outages across the state. Although power is reportedly returning to most people who have had to find creative ways to stay warm and safe, the disaster is far from over. The aftermath of the freezing cold will be felt in many ways for some time, including by homeowners and business owners who need to assess the ice and water damage that has devastated their properties.
Due to the subzero temperatures, water in countless pipes has frozen, burst those pipes, and spread ruination. Insurance companies are sure to not be happy about the thousands – if not millions – of property damage insurance claims forming in the near future. Some might take dishonest tactics and look for ways to deny, delay, or undervalue claims however they can.
Tips for Preparing a Texas Winter Storm Damage Claim
There is a good chance that insurance companies are going to be overwhelmed by all of the property damage claims that will soon be filed by homeowners and business owners alike. Some could even get claims from vehicle owners whose cars were severely damaged by the frost. If you want to give yourself a better chance of getting the insurance coverage you have paid for through monthly premiums, then you need to be ready to file a concise and clear claim.
Consider these quick tips for making a claim and dealing with insurers:
Document every inch of damage: Thorough documentation will be your best tool in the weeks ahead. Insurance companies often try to deny claims by saying the extent of the damage was not clear. Following the Texas winter storm disaster, it is unlikely that insurers will have enough appraisers to head to all properties and see the damage, so it could be up to you to photograph and note everything – and we do mean everything. Now is not the time for paraphrasing or skipping little details. Take as many pictures as needed to create a clear and straightforward record of the ice damage that has ravaged your property.
Save copies of all communications and receipts: When you communicate with your insurance provider, you should request that everything is done through emails or text messages, which create digital paper trails. Keep copies of all communications, receipts, bills, etc. related to your property damage and what your insurance company is doing or not doing to address it. Insurers often try to convolute the truth by feigning ignorance or going back on their guarantees. Having recorded and organized statements makes it much more difficult for them to get away with this unsavory tactic that is designed to save them money.
Be prepared for pushback: As you have probably figured out by now, insurance company pushback is something you should anticipate, especially during times of disasters when insurers suddenly need to make good on thousands and thousands of policies. Don't let insurance companies walk all over your policy and your livelihood. Know your rights and the definitions of coverage included in your policies by reviewing them carefully. When things get particularly tricky, or if you just aren't confident going head-to-head with an insurance company, speak with an attorney about how to best handle the situation.
From all of us at Howry, Breen & Herman, LLP in Austin, we wish you and yours are remaining safe and as comfortable as possible during this frightful weather disaster. If you need assistance to deal with your insurance company or to prepare your property damage claim when the Texas winter storm has passed, then please call us at (512) 430-4844. Our insurance litigation attorneys are highly experienced with cases filed by homeowners, business owners, ranchers, and others, and we know how to effectively challenge insurance companies in coverage disputes and bad faith insurance claims.
Contact us now to learn more about our legal services.
Posted By
Howry, Breen & Herman, LLP
Categories: