Christopher Lavorato
Partner
Practice Areas:
Christopher Lavorato is a partner at Howry Breen & Herman, where he practices civil litigation. He focuses on a variety of complex civil matters including claims of catastrophic injury, wrongful death, products liability, commercial transit accidents, and construction defect.
Mr. Lavorato received his B.A. in Communications from the University of San Francisco in 1992. He graduated as the Distinguished Military Graduate from ROTC and was commissioned in the United States Army, serving as an Aviation Officer and UH-60 Blackhawk pilot until 1998. After his military service, Mr. Lavorato earned his Juris Doctorate from the University of Santa Clara School Of Law in 2002.
After law school, Mr. Lavorato practiced on the Monterey Peninsula and the Bay Area of California, focusing on complex civil litigation and criminal law. He was a member of a co-lead counsel for Economic Loss Class Plaintiffs in the Toyota Unintended Acceleration case which successfully resulted in a substantial settlement on behalf of class members. Other examples of his cases include the protection of female rights in the workplace, representing injured passengers arising from the crash of an airline in San Francisco, securing seven-figure settlements for drowning victims, victims of sexual assault, and clients injured by negligent automobile and truck drivers. Recently, Mr. Lavorato and attorneys Sean Breen and Glen Wilkerson of Howry Breen & Herman secured a full and fair settlement on behalf of hundreds of condominium owners in a construction defect case here in Austin.
Mr. Lavorato has a broad range of courtroom experience, including both bench and jury trials, representing individuals, as well as corporate and governmental entities. As an FAA-certified commercial pilot, Mr. Lavorato brings real world experience to our team in the acquisition of key evidence related to aviation accident investigations, processes and procedures of regulatory agencies, including procedures of the National Transportation Safety Board (NTSB) and Federal Aviation Administration (FAA).
Mr. Lavorato has served on numerous non-profit boards to the betterment of our communities and has provided vigorous pro-bono representation to those in need. He has been selected by his peers for inclusion in the 2015 Northern California Super Lawyers® list and the 2016-2018 Texas Super Lawyers®, by Thomson Reuters lists. He is AV® Rated by Martindale-Hubbell®, recognized for holding the highest degree of legal competency and ethical standards. He serves our community as a volunteer for Texas Search and Rescue, and as an adjunct professor at Austin Community College. Mr. Lavorato is a firm believer that education is a vital ingredient of freedom.
Looking for a reliable lawyer in Austin? Call Howry Breen & Herman at (512) 430-4844 to schedule a complimentary case evaluation today.
Education
J.D., Santa Clara University School of Law, 2002
Bachelor of Arts, University of San Francisco, 1992
Military Education
FAA Certification for Small Unmanned Aircraft System (Drone) Operations
Commercial Rated Rotary Wing Pilot (VFR/IFR)
United States Army Airborne School
United States Army Air Assault School
Held Top Secret Clearance (SCI) while serving in the Army
Presentations
Nationwide Webinar Co-Presenter of "Buyer's Guide to Product Recalls and Product Liability" (May 2020), Lorman Educational Services
Nationwide Webinar Co-Presenter of "Key Evidence to Bolster Your Client's Case" (February 2020), Lorman Educational Services
Nationwide Webinar Co-Presenter of "Understanding Admissibility of Digital Evidence", Lorman Educational Services
Legislative Update on Drones (Small Unmanned Aircraft Systems) (2017), Austin Bench/Bar, Austin Bar Association
Know the Law: Family Law (2013), San Mateo County Trial Lawyers Association
Where Criminal Law Meets Tort Law (2013), Consumer Attorneys of California Conference
Expert Witnesses (2012), Consumer Attorneys of California Conference
Ethical Considerations in the Courtroom (2009), Monterey County Bar Association
Ethical Considerations in the Courtroom (2007), Consumer Attorneys of California Conference
Publications
The Balance of Effective Drone Regulation (2/5/2015), San Francisco Daily Journal
Helping Veterans Stand Down (2014), San Mateo County Daily Journal
Howell and the Cost of Future Care for Medicare Recipients (2014), The Advocate Vol. 41, No.6
Awards
The National Trial Lawyers: Top 100 Civil Plaintiff, 2021
AV Preeminent® Rating from Martindale-Hubbell®, 2014-2021
Honored as one of "Austin's Top Lawyers" by Austin Monthly Magazine, 2019
Recipient of California's Top 100 Settlements for 2019, by The Recorder and VerdictSearch
Texas Super Lawyers List®, by Thomas Reuters, 2015-2018
Northern California Super Lawyers, 2015
Perfect "10" rating by Avvo.com, since 2017
CALI Excellence for the Future Award for Evidence (Santa Clara University School of Law)
Outstanding Oral Argument (Santa Clara University School of Law)
Past Director and Secretary of San Mateo County Trial Lawyers Association
Past Director and Executive Committee Member of Monterey County Bar Association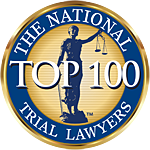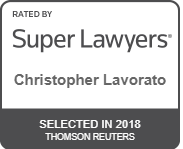 Licenses/Admissions
State Bar of Texas
State Bar of California
U.S. Federal District Court of Texas: Western, Southern, and Northern Districts
U.S. Federal District Courts of California: Northern and Central Districts
Texas Trial Lawyers Association
Texas Bar Foundation (Fellow)
Community Involvement
Member of Veterans of Foreign Wars
Pro-Bono Volunteer for Austin Bar Veteran's Clinic
Adjunct Professor at Austin Community College (Paralegal Dept.)
Past Board of Director (Monterey County Free Libraries, The Palma School, San Mateo Trial Lawyers Assoc., Monterey County Bar Association)
Past Board Member for "The Playful Child.org" promoting healthy children (Georgetown Texas)
Co-Founder and past President of Veteran Lawyers of San Mateo County
Monterey County Free Libraries' Philanthropist Honoree, 2009

Contact Christopher:
Office: 512-439-4137
Mobile: 831-206-3029